Geographia Polonica
Geographia Polonica has been published since 1964; in the years 1964–1998 as a serial publication. Since 1999 – as a journal with two issues per year (Spring and Autumn), and since 2012 there are four issues per year (March, July, October, December). Contributions to the journal on both human and physical geography topics as well as related fields (e.g. urban and regional planning, ecology) should be submitted to the Editor. Papers dealing with Central and Eastern Europe are particularly welcomed.
---
Papers are published on the open Internet under a Creative Common Attribution CC BY 4.0 licence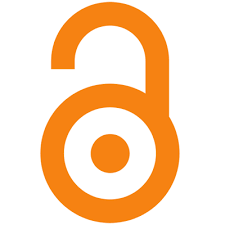 without embargo period.
The full content of the licence is available at: https://creativecommons.org/licenses/by/4.0/
Current Issue
Geographia Polonica
in progress
Articles
Can a pandemic stop or slow the Anthropocene?
Geographia Polonica (2020) vol. 93, iss. 4, pp. 475-494 |
Full text
doi: https://doi.org/10.7163/GPol.0183
Further information
Abstract:
The entire Earth system consists of fully dynamic conditions. Humankind's manifold large and small influences on the planet are now very well-documented. Changes are now so vast, their traces so significant, that we have come to term this as if it was genuinely a new Epoch in that history – as the Anthropocene. Recently, however,the COVID-19 pandemic has shown us how an ostensibly small event at a single locality can take just a few weeks or months to change the world, and in some real sense to stop it. The author in this article in particular seeks to inject a further dose of far-reaching reflection on our pandemic, its influence on life on Earth, and its possible future consequences. Ultimately, then, it seeks an answer for a key question – as to whether COVID-19 is really in a position to stop, or at least slow, the runaway Anthropocene.With a view to encouraging reflectionon humankind's potentially reduced impact on the planet the Author suggests priority areas of study in the near future.
Keywords: Geography, Anthropocene, pandemic, COVID-19, IGU, globalisation
Marek Więckowski [marekw@twarda.pan.pl], Instytut Geografii i Przestrzennego Zagospodarowania im. S. Leszczyckiego PAN